New or Altered Residential and Commercial Electric Service
If you have recently moved into a new residence or plan to build or expand and need to set up a new service or alter your existing service, our engineering and customer service departments can assist you!   Click here for Frequently Asked Questions.  Visit the Start/Stop Service page for more information and application forms.
Street Lighting
PUD 1 offers LED street lighting for residential and commercial use. Choose from basic lighting or even install your own decorative lighting. You can read more about the District's policy on street lighting by reviewing the Electrical Consumer Policy.
Right-of-Way Trimming & Danger Tree Removal
Trees that touch or fall on power lines can cause wildfires, power outages, property damage, or personal injury. In fact, trees interfering with power lines are one of the leading causes of unscheduled interruptions in electrical service in Mason County. Outages can also affect residents on life support and vital public facilities.
PUD 1's Tree Health and Safety Program is designed to prevent trees from coming in contact with power lines. All lines are routinely inspected for vegetation, and pruning is performed on a regular cycle. During routine inspections, PUD experts look for trees that pose a threat to property or human life.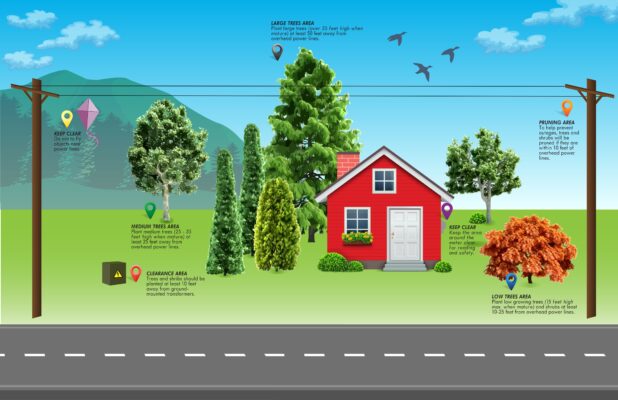 If you are concerned about a tree on your property, or are interested in possible removal of a tree near power lines, please call the office and arrange for a PUD employee to assess the area and tree(s) in question.
Underground Utility Locates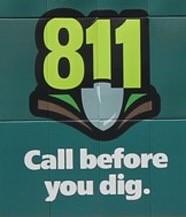 To prevent system damage and outages and to make sure that you are safe, please call for an underground locate before you dig. Even if you are not digging but are building, you should ensure that you are not building a shed or structure over the top of wires and pipes.
Washington State offers a toll free 811 service for all underground utilities. Please call at least two days before you are scheduled to dig or build. You may also visit their website at www.call811.com.